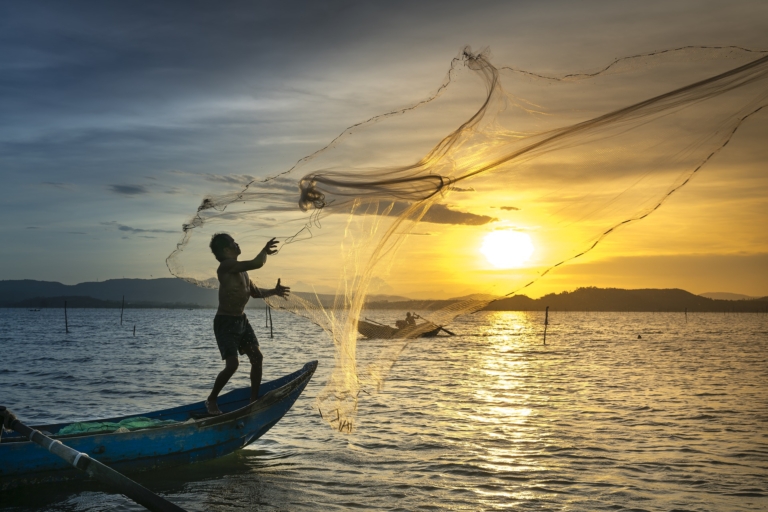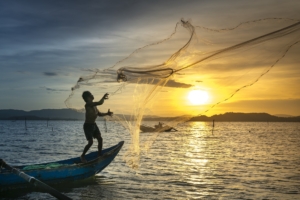 Marine fisheries employ millions of people around the world and play an essential role in aquatic food systems. However, while there is a strong push for achieving biological sustainability in global fisheries, is not enough to ensure the well-being of fishers and their families, according to a new paper published in Fish and Fisheries.
The research, with collaborators at the University of British Columbia, the Scripps Institution of Oceanography, and UC Santa Barbara, finds that while sustainable fisheries are essential for ocean health and a "Blue Economy", they are insufficient to ensure a living-wage for many fishers around the world. Instead, the authors find, even if fisheries were perfectly managed to meet maximum sustainable yield, a common goal for fisheries management, up to 70% of fishers worldwide would still not make the minimum wage in their country.
Laura Anderson speaks to co-lead authors of the paper Alfredo Giron-Nava and Andrés Cisneros-Montemayor about the importance of social well-being in fisheries and future efforts toward a resilient blue economy.
Giron-Nava is an André Hoffmann fellow at the Stanford Center for Ocean Solutions and the World Economic Forum Centre for the Fourth Industrial Revolution-San Francisco and Cisneros-Montemayor is deputy director of the Nippon Foundation Ocean Nexus Center.

How would you define a Blue Economy?
A Blue Economy is made up of one or more ocean industries established and run in a way that is socially equitable, environmentally sustainable, and economically viable. The focus on social equity is what really sets a blue economy apart from other types of development, because the overall goal is to make sure that benefits go to frontline communities and people that are most vulnerable or historically marginalized.
Can you explain how this research builds on current strategies for sustainable fisheries management?
For over 50 years, the most common goal for fisheries management has been to maximize the catch we can take sustainably from a given fishery, a concept known as the Maximum Sustainable Yield (MSY). The idea behind the MSY is that if more fish are available to fishers, this will generate more food and money and more people will benefit from it. Our research questions this basic set of assumptions and highlights that we have to directly address inequitable distribution of fish and revenues within seafood value chains. Often the people actually doing the fishing and processing are the ones getting the least share of economic benefits and rarely have a true voice in management goals.
What motivated you to explore these questions?
Giron-Nava: Early in my career as a fisheries scientist, I realized that any plan to manage a fishery is inherently tied to a community that gets impacted, and that the effective enforcement of regulations to preserve ecosystems relies on communities that care and recognize the value of conservation. With this in mind, it's important to recognize the limit that fisheries productivity has to support coastal communities and face the challenge that we need to think more holistically about good fisheries management that also pursues societal goals.
Cisneros-Montemayor: In addition to being a fisheries scientist and economist, I grew up in a fishing town in Mexico. Throughout my life, I've seen how our focus on the biology and ecology of fisheries management simply hasn't worked for supporting the well-being of fishers and their families, which is supposed to be the ultimate goal. Ecology is still really important, but we have to start recognizing that the underlying issues that lead to poverty and unsustainable practices are social, not ecological.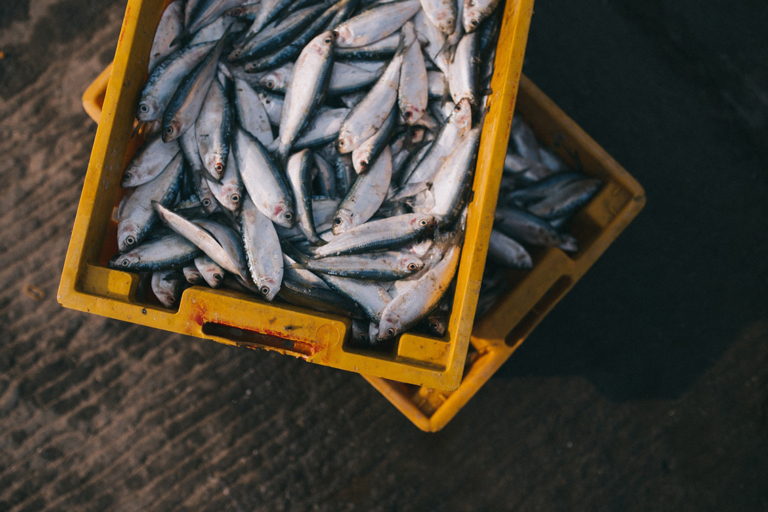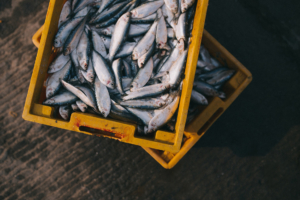 What did you discover about the connection between fisheries management and fishers livelihoods?
We found that there isn't a strong relationship between the state of fish stocks in terms of the MSY and the income level of fishers relative to the minimum living wages in their countries. Of course, healthy fish stocks can produce more fish and more money, but there are many other factors that play a more important role when it comes to well-being.
What can researchers and policymakers learn from fishing communities?
A lot of things, but probably the most important one is that what researchers and policymakers see as the most important goals and aspects of well-being may be different than those of the communities themselves. We need to start by listening and making sure that we are all on the same page as far as what the challenges and likely best solutions are.
How might this research apply to on-the-ground policy action?
Cisneros-Montemayor: One really direct way is by encouraging fisheries scientists, who, in my experience, absolutely value fisher perspectives, to connect with social scientists and frontline workers. Hopefully this can lead to cooperation at higher levels, like among institutions that may have different mandates but all have a role to play in complex systems of fisheries and social well-being.
Giron-Nava: Another way is by starting a debate on what other strategies exist to ensure the social well-being of fishing communities. Should we be developing strategies to increase the value of the catch? Can we redesign fisheries subsidies to target some of these deficits? Is it mostly that wealth is concentrated by a few individuals who own the vessels and fishing permits? We hope that our work will inspire these questions and get managers talking to communities.
It sounds like there is still a lot to learn. What additional research is needed to inform just transitions to sustainability?
It's important to find better ways to account for income and benefits beyond just the landed value of fisheries. Alternative sources of income, contributions of other household members, the role of the processing sector — which in most places is overwhelmingly led by women — and non-market benefits are just a few things that we didn't include in our analysis because there isn't enough data right now, but are super important to explore going forward.
Why is it important to understand sustainable ocean management holistically?
Giron-Nava: The value of the ocean goes way beyond the money generated for fishing. It is also about the deep cultural connections that coastal communities have with it. Sustainable ocean management has to recognize these other values when thinking about 'maximizing' fishing revenues. This means bringing to the table not only ecologists and fisheries scientists, but also anthropologists, sociologists, communicators and others who may be able to place those values front and center when designing management plans.
Cisneros-Montemayor: A lot of people really want to have vibrant communities and a healthy ocean, but the evidence tells us that we need to put much more focus on the social issues than we have been if we want to achieve either of those goals.
https://fei-online.com/wp-content/uploads/sites/4/2021/04/fisher_2.jpg
1279
1920
panglobal
https://fei-online.com/wp-content/uploads/sites/4/2020/06/fei-online-logo.png
panglobal
2021-04-14 11:25:30
2021-04-16 10:11:20
Sustainable fisheries and the well-being of fishers — a Q&A with Alfredo Giron-Nava and Andrés Cisneros-Montemayor